Would you love to transform your outdoor spaces with our garden designer Cobham services?
Steve Dimmock Gardens offer excellent solutions, whether you want to redesign a small section of your garden, create beautiful plant beds or fully construct your dream garden. Steve works across Surrey locations, including Leigh Corner in Cobham.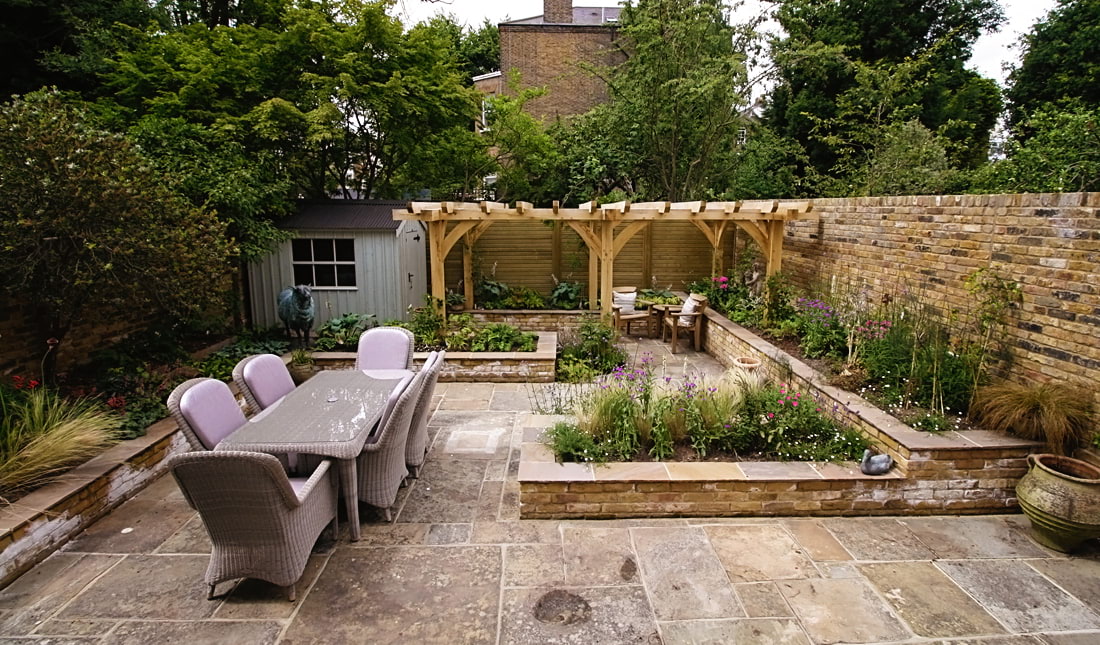 Create a Beautiful Garden to Suit Your Needs
When you meet Steve for the first time during your free garden design consultation, he wants to know what you'd love to achieve in the space. He understands that each client has different needs, making the process enjoyable from start to finish. He can work on both small and intricate designs, creating a garden for a specific purpose in mind or one which includes features you love, such as your favourite colours. It's about unlocking the potential in the space to construct an area which is a pleasure to spend time in.
Garden Planting Design, Garden Landscaping & More
The services required will depend on the garden design and your budget. For simple designs, Steve will often conduct a survey as part of his initial visit, but for those with more complex requirements, he may suggest a land surveyor will need to be contacted. You'll receive practical advice throughout to identify what works perfectly in the space, with the drawings and designs evolving as the process unfolds. This includes concept drawings after your initial meet, followed by scaled drawings, a coloured master plan and 3D impression drawings. These give you a greater insight into what your final garden will look like once constructed and planted.
When putting together your garden planting design, the choice of flowers and plants are carefully considered, depending on soil type, your garden's orientation and your preferences. Steve can provide detailed, scaled plans to help you visualise the options proposed, and he can source and plant all of your selections. Not just restricted to Cobham, Steve has often designed gardens in Epsom and Esher
Work with Award-Winning Steve Dimmock Gardens
Steve tailors all his services around your individual needs and often works closely with talented garden landscaping and lighting teams who he'll gladly recommend. As well as the design and construction of complete gardens, he's also happy to help with anything from the replanting of a bed to a general garden tidy up or makeover. That's the joy of garden design – it's flexible to you.
Steve is an experienced designer, holding an RHS qualification in Horticulture and several City and Guild certificates in gardening. He's also designed and created two show gardens at the Hampton Court Garden Festival, winning awards for his work. This included a silver-gilt prize in 2016 and a People's Choice award last year for his RNIB Community Garden.