If you'd love to transform your garden, choose our professional garden designer Esher services.
Steve creates beautiful garden spaces, which are ideal for the unique tastes and needs of each client he works with. He offers a full selection of garden services across Surrey, including Esher and Claygate.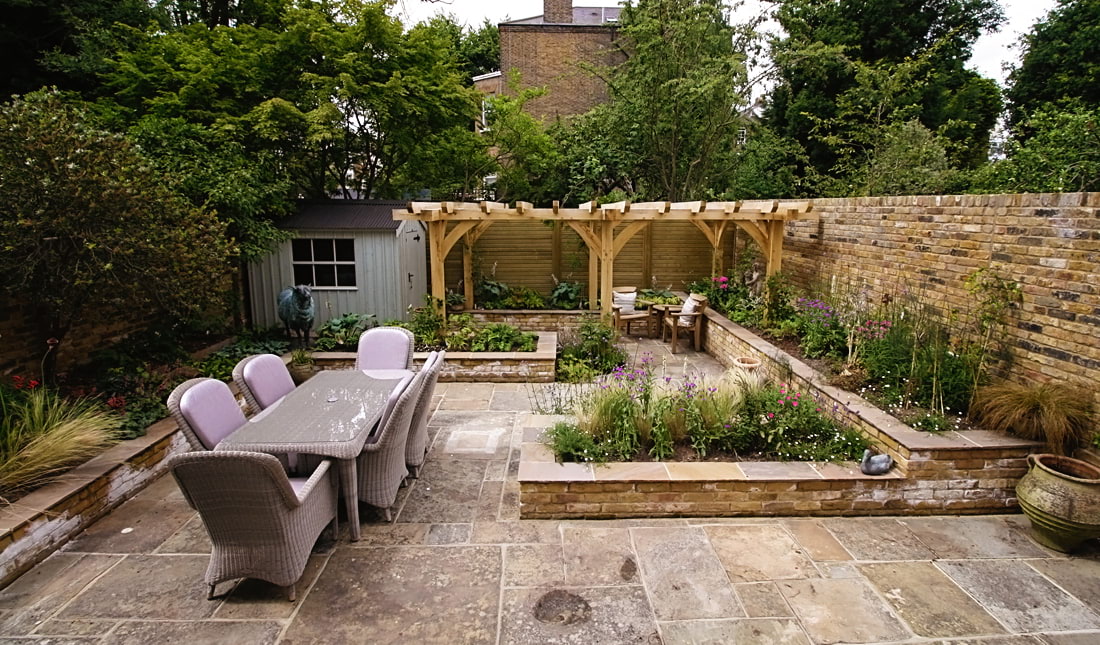 Transform Your Garden
We often get asked why using a garden designer in Esher is one of the best choices when redesigning your outdoor spaces. Some worry their needs won't be listened to, ending up with a garden the designer likes rather than a place they want to spend time in. That's why using an experienced garden landscaping designer like Steve Dimmock Gardens is so essential.
Steve works closely with every client, talking through any aspects you'd like to change, what you want to achieve in the space and your preferences, including colours you love and how you'll be using the garden area. He enjoys having your input to ensure he can advise accordingly, whether it's a simple redesign of a garden bed, or you'd like to create your dream garden.
A Tailored Garden Designer Process
Whatever services you'd like, Steve will guide you through the process from an initial visit to the construction of your new garden. Services are tailored to your needs, so if you'd just like to hire Steve to create construction drawings or would like him to focus on garden planting design, it's not a problem. He works with talented garden landscaping and lighting specialists, so if you'd like to use their services for a full garden redesign and construction, this can be arranged for you.
While Steve is happy to answer questions on the phone about his services, the initial garden visit is when many of the concepts and ideas will start to take shape. From here, you'll receive a quote, and the rest of the process is tailored around what you need. This may include creating 3D perspective drawings and arranging a survey for large complex jobs. 
If you live in Epsom or Cobham, Steve has a wealth of experience designing all sizes of gardens.
Why Work with Steve Dimmock Gardens?
While Steve is a true professional, he also wants you to find the garden design process highly enjoyable, unlocking the potential you have in the space. He involves you from the start, imparting his practical advice to find solutions which are going to work for you. Clients love working with him thanks to his years of experience, having designed award-winning gardens for exhibitions such as the RHS Hampton Court Flower Show.
His beautiful work was officially recognised here both in 2016 and 2018, receiving prizes such as Best City Garden, as well as the People's Choice for Best Show and World Garden. He holds City and Guild certificates in several areas of gardening and an RHS Level 2 horticulture qualification.